ABOUT VIVIFLEX
VIVIFLEX, a family-run business, was founded in 1985 by Fulvio Pozzo, a young italian (from Genoa), authentic creative talent in the field of automated systems.
In fact, the company was immediately known throughout Italy for the creative quality of its products capable of technically satisfying every type of automation request for windows.
In the mid 90's VIVIFLEX specializes in control systems for opening shutters. The system called "FACILE" is born, an electric automation for opening shutters, which is easy to install, safe, robust and inexpensive.
In 2007 the firm was transformed from a sole proprietorship to LTD.
The company's history is mainly made up of commercial successes abroad with a considerable increase in exports to EU countries.
VIVIFLEX pursues the path of continuous research for new technologies, the appropriate use of alternative materials and above all the almost maniacal perfection in the realization of each single product.
OFFICE AND PLANT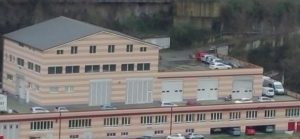 Via Marconi 84/3 16036 Avegno (Genoa) Italy
Tel : +39 0185 979055
Fax : +39 0185 979377
Informations: info@viviflex.com
Business contact: viviflexsrl@libero.it